OUR PURPOSE
Our Purpose is to Unite and Delight the World Around Planet Positive Food.
- Our story -
Our purpose
At Obela, we bring the diversity of the world to life through an array of fresh, healthy and wholesome dips and spreads. Our food offers an exciting discovery of worldly flavours adapted to local cuisines, that inspires sharing and togetherness.
What we believe in
Obela has unique and delicious varieties of hommus and are constantly searching for exciting and authentic food experiences that bring people together with fresh flavours, using authentic preparations that excite the senses. With products available in snack size, bulk and the garnished entertaining range, there is an Obela product to suit every occasion and perfect to share with friends or family.
Pick up a pot, available nationally in Australia in Coles, Independent Supermarkets and Woolworths. You can also find selected products ranged in Aldi and Costco.
For customer queries or complaints please contact us on 1800 551 336
- our values -
Our values are at the centre of everything we do and underpin our culture, We use them to guide and anchor our everyday decisions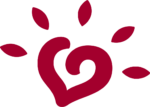 BE THE CHEF
We act like owners of a family kitchen. We act with urgency and intensity and hold each other accountable to deliver the highest quality products and services.

Accountable – Trustworthy – Driven

CREATE THE RECIPE
We are courageous and visionary in how we create our future together. We think and act globally, are focused on meaningful growth and lead through innovation.

See The Big Picture – Curious – Courageous
INCLUDE THE RIGHT INGREDIENTS
We are unified in our passion to mix the right ingredients to create a delicious outcome. We empower each other to delight and unite the world.

Teamwork – Authentic – Inclusive